Latest Sustainability News
Sustainability Initiatives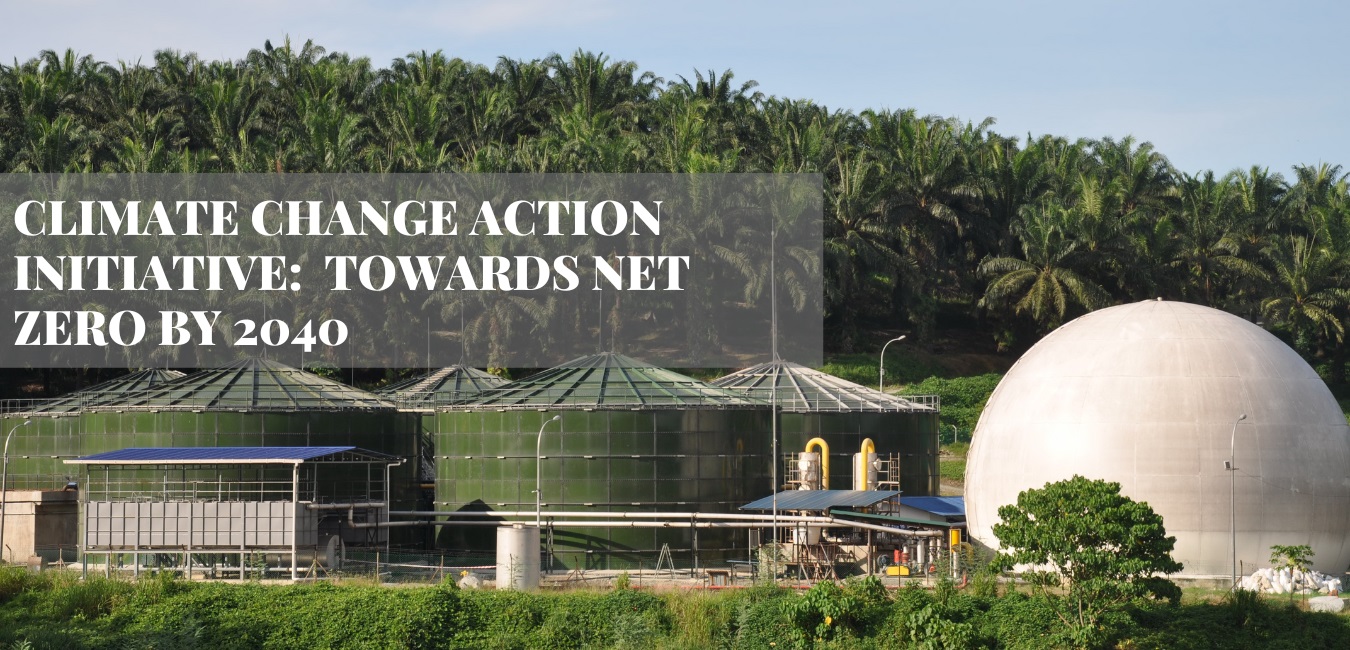 As an agricultural-based company dependent on the environment, IOI is fully cognizant that climate change is a risk to our business. Our "Climate Change Action initiative ("CCAi")" was therefore introduced in 2020 as one of our long-term action plans to mitigate and reduce greenhouse gas ("GHG") emissions from our diverse operations. Our aim is to achieve Net Zero as a group by enhancing existing carbon reduction initiatives while actively exploring new opportunities in minimising carbon emissions through operational efficiency and utilisation of renewable energy which is also in-line with IOI's 5 strategic priorities.
The Climate Change Action initiative ("CCAi") is reported in alignment with the recommendations from the Task Force on Climate-Related Financial Disclosures (TCFD) around four thematic areas (Governance, Strategy, Metrics and Targets, Risk Management) and with reference to the International Sustainability Standards Board ("ISSB") climate disclosures.
Please click Here to read more about our Climate Change Action initiative ("CCAi")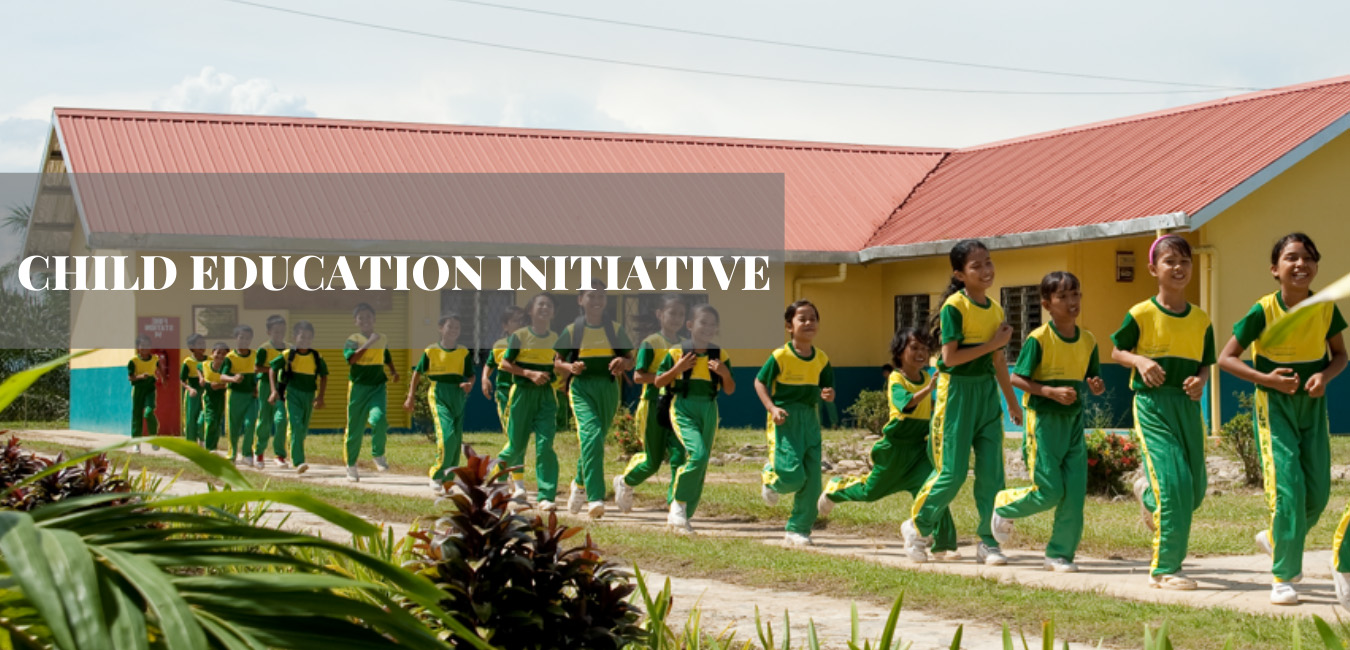 Counter Child Labour via Education Post-Covid: IOI's 2021 Action Pledge with ILO
IOI Corporation Berhad (IOI) launched its IOI Child Education Initiative to provide additional educational platform access for its plantation employees' children in Sabah on 13 December 2021. The launch of IOI Child Education Initiative forms part of ILO's International Year for the Elimination of Child Labour where IOI had submitted its pledge "To Counter Child Labour via Education Post-Covid: Providing Full-Day Zero Cost Educational Platform Access to our Employees' Children" in April 2021. This pledge was introduced to help reduce the risk of having children working in oil palm estates especially during after-school hours and to bridge the educational gaps of children in our operations post-Covid by providing these children with further access to educational platforms for after-school hours period. The pledge reflects IOI's commitment to eliminate all forms of illegal, forced, bonded, compulsory and child labour as stated in its Sustainable Palm Oil Policy.
Click here for speeches from some of our invited guest during the launching event and here to read more about the initiative.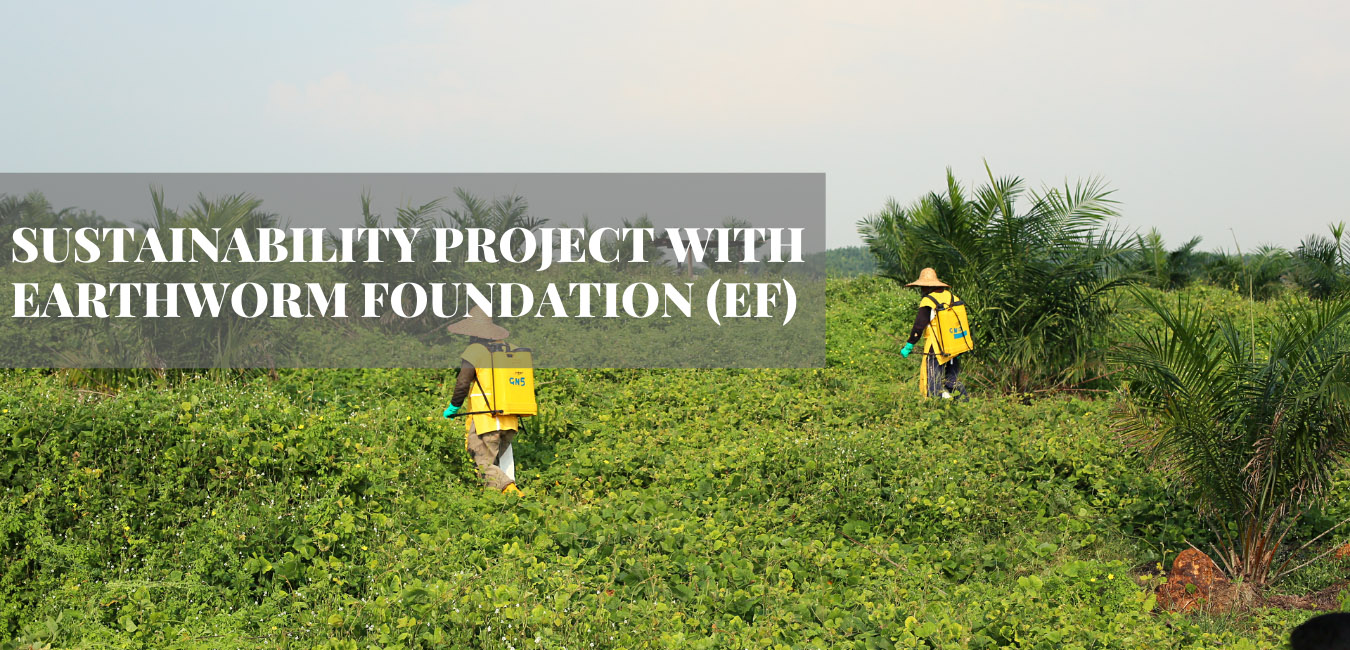 EF in collaboration with IOI has released a video and report showcasing how good labour and human rights practices positively improved workers retention in plantation industry. This project which was initiated in May 2019, involved a field visit and video shooting at IOI plantations. They highlighted measures that IOI practices including adopting internationally recognised labour and human rights standards which has resulted in abscondment rates dropping by almost 30%. Through various testimonials from migrant workers and our estate management, the video also managed to illustrate how good labour and human rights practices can be part of labour retention strategies.

To view the video and check out the EF's findings at IOI's Segamat Estate, Johor on Youtube: Respecting People, Retaining Workers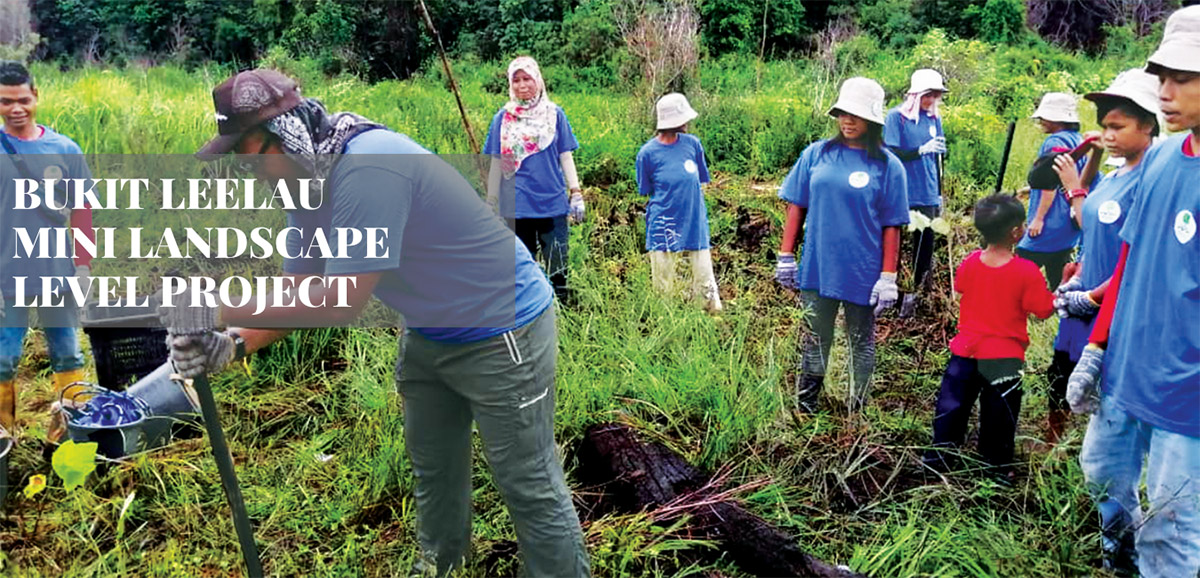 The Bukit Leelau Mini Landscape Level Approach project is an example of a multi-stakeholder engagement and partnership consisting of IOI, NGOs [Global Environment Centre (GEC)], the local communities of the adjacent areas (Orang Asli), Pahang forestry Department, JAKOA and other local and state officers from the state of Pahang.
This landscape level approach involved activities such as ways to overcome the drainage problem at the forest reserve and its buffer zone which is adjacent to Bukit Leelau, activities to prevent future fires, and rehabilitation effort at the degraded area within the forest reserve and the adjacent buffer zone. The project also included a rapid assessment of Bukit Leelau's peatland landscape which involved having stakeholder's meetings with related government agencies, field studies, and having site visits to the Orang Asli community to develop an empowerment program for them.
For more info on these and other initiatives by IOI, please refer to article on the initiative here and our Sustainability Reports here.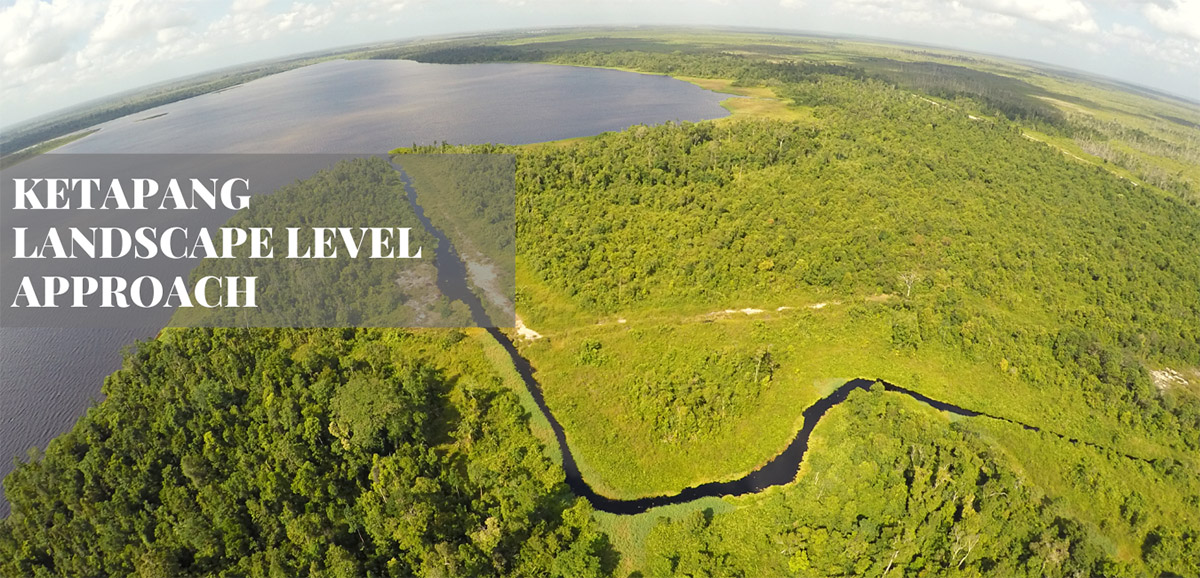 In October 2018 IOI launched the South Ketapang Landscape Initiative in partnership with Aidenvironment Asia and GEC. The project stems from IOI's commitment to develop a collaborative way to handle critical issues such as peatland management, biodiversity and wildlife protection, flood and fire, and community livelihood development programme within the ecologically diverse South Ketapang landscape. Please click here for full details on the project.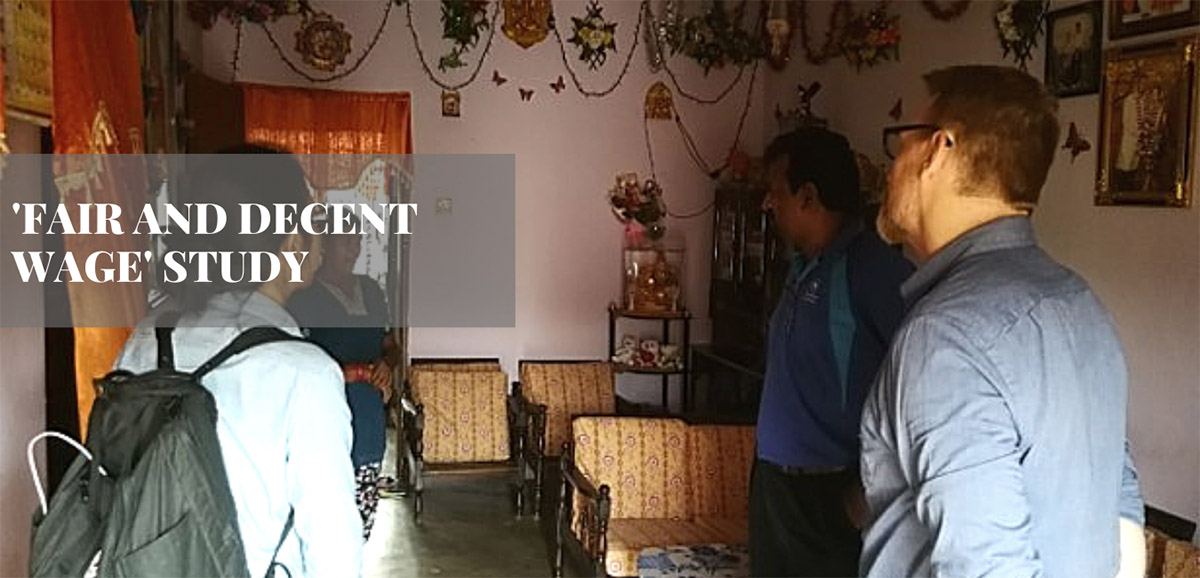 The 'Fair and Decent Wage' Study funded and led by Monash University, is a study to develop a pragmatic approach to a fair and decent wage for the workers in the Peninsular Malaysia oil palm plantation. The study is supported by the Ministry of Primary Industries ("MPI") and technical assistance is given by the International Labour Organisation ("ILO"). The study is in alignment with the RSPO decent living wage framework. The project involves interviews with civil society organisations in this area, field visits to palm plantations and two typical points of origin for foreign workers. Data collected are quantitative and qualitative in nature. The study charts the various labour practices used by growers in Peninsular Malaysia whilst noting best practices, gaps and areas of improvement.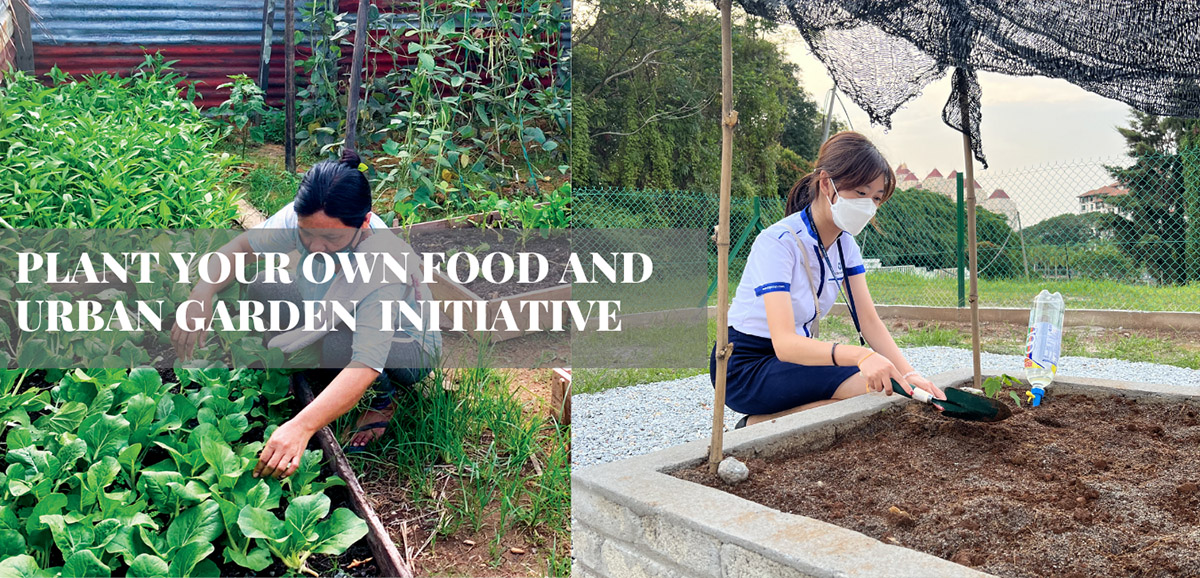 Plant You Own Food Initiative
Although our workers have been planting their own food, albeit in a haphazard manner, at the backyards of their house within the estate parameters, IOI started to formalise this activity in December 2019 via the "Plant Your Own Food Initiative". We did this by allocating specific areas for fruits and vegetables planting. Seedlings and fertilisers were provided to the employees interested in this initiative to ensure that this activity is done in a sustainable manner and in alignment with our UN SDGs. The management realised that the main benefit of this initiative is food security (UN SDG 2) for our plantation employees and this is especially during the COVID-19 pandemic when our workers had to be quarantined during the MCO. Furthermore, this initiative enabled the workers to have access to healthier fresh fruits and vegetables while minimising their expenses for food, reducing their carbon foot print and crucially, during the pandemic, reducing the risk of infection among our employees by decreasing their need to visit public places to purchase fruits and vegetables (UN SDG 8, 13 & 15).Common vegetables, fruits and cooking ingredients planted by the workers are eggplant, tomatoes, chilies, water spinach, pineapple, papaya, mangoes, lemongrass, turmeric, galangal and many others. IOI further wanted to assess the value from the initiative by conducting detailed studies in Luangmanis Estate, Baturong 1 Estate and Kahang Estate which represented the Sandakan, Lahad Datu and Peninsular regions respectively. Currently, the total planted area for the estates in this study is 4,244 m2 with the involvement from 260 households. In Indonesia, especially at PT SKS and PT BSS, most of the housing areas have been allocated their own areas to plant vegetables and rootstock plants for their own use. However, the official monitoring of the data for this initiative has not been conducted yet due to the pandemic. The management is currently in the process of identifying more areas for the workers to encourage more workers to be involved in this initiative as it has also contributed to enriching the lives of our employees by promoting tighter communal relationships among our employees and served as a beneficial leisure activity. This partnership between our management and workers reflects our commitment in contributing towards UN SDG 17
Urban Garden Initiative
In March 2023, IOI Foundation (formerly known as Yayasan Tan Sri Lee Shin Cheng) launched a new Urban Garden initiative in collaboration with IOI Corporations Berhad and IOI Properties Group Berhad for all employees to get their hands dirty and plant their own food.
This Urban Garden was initiated with the same vision as the Plant Your Own Food Initiative introduced to IOI's Plantation workers in 2019, but this time with the focus on encouraging our urban employees at IOI HQ to grow their own healthy and nutritious fruits and vegetables free from harsh pesticides.
Gardening is not only beneficial for one's physical wellness but is also great for improving mental wellbeing. Situated around 500 meters from IOI City Mall, the garden is easily accessible either by a 6-minute walk from the office or a quick drive after work. The garden therefore also serves as a place for our employees to be surrounded by nature and unwind after a long day at the office. Surely many friendships will also be built as participants work together and share the fruits of their labour.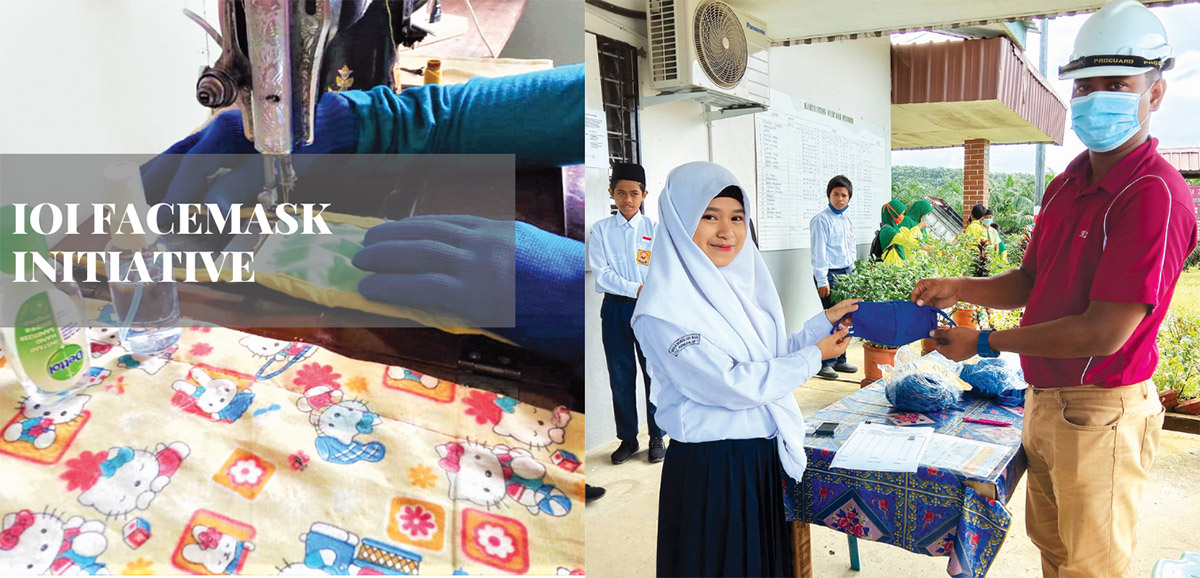 Face masks are one of the most effective PPE against the transmission of COVID-19. Wearing face masks in public places was initially recommended by the government on a voluntary basis and subsequently mandatorily enforced by some of the countries where we operate. From the beginning, IOI has been providing free 3-ply surgical disposable face masks to our employees as part of our commitment to ensure the health and safety of the workforce are safeguarded during these challenging times. Distribution of the disposable surgical masks was subsequently replaced by reusable cloth masks that meet the N95 requirements, through the IOI Face Mask Initiative as long-term usage of replaceable surgical masks is not sustainable and could contribute to shortages of surgical masks in the market, especially for frontliners like those in the medical profession, security officers, etc.
Besides protecting our employees from COVID-19, we also extend similar support to our employees' dependents. Reusable face masks specially made for children will also be distributed to all school children within the plantations prior to re-opening of schools after long closure. As part of the community empowerment programme throughout this period, the management also initiated a community face mask project by encouraging the community within our plantations to sew their own reusable face masks. Materials needed for making the face masks were fully provided by IOI with the support from operating units in establishing their sewing facility complete with proper SOP to ensure that they are COVID-free. Non-working spouses of our employees are involved and their wages from making the face masks are being paid by IOI. The initiative comes with the objective of producing sufficient reusable masks for the plantation community while encouraging the community to generate alternative income during their involvement in making these masks.