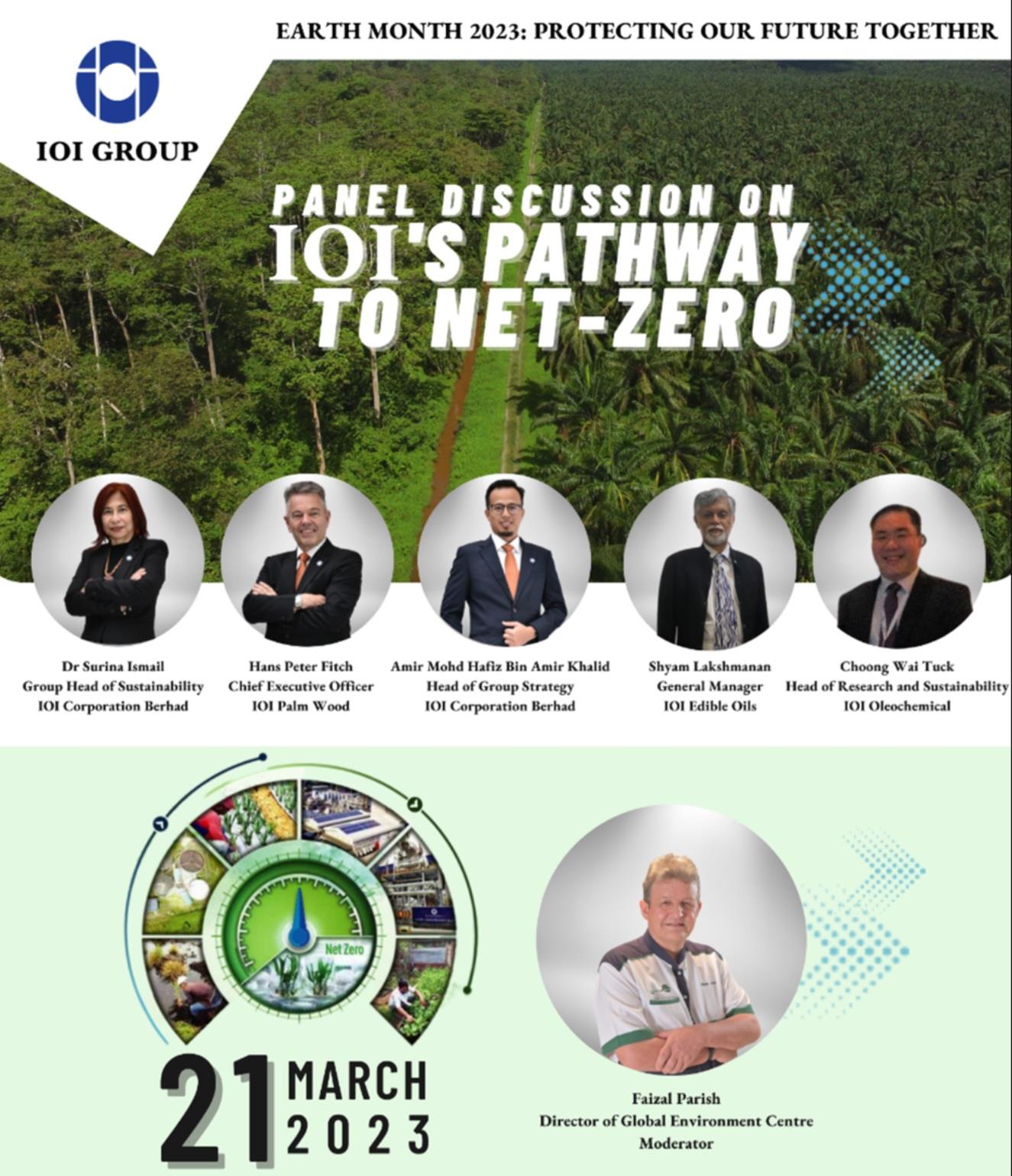 (File pic by IOI Corporation).
IOI Corporation Berhad (IOI) introduced our Group-wide Climate Change Action (CCA) Initiative in 2019 and last year, we set a Group-wide target to achieve net-zero greenhouse gas (GHG) emissions by 2040. Since then, we have progressively reduced our carbon footprint, mitigated and adapted the activities within our operations and supply chain to achieve net-zero emissions for Scope 1, 2 and 3 by 2040.
In line with our green mission and in conjunction with IOI Earth Month 2023 campaign, we organised an inaugural Panel Discussion on IOI's Pathway to Net-Zero on 21 March 2023.
IOI Group Managing Director and Chief Executive Dato' Lee Yeow Chor said in his welcoming remarks: "I believe we can all do more on climate change action through innovation as well as improved efficiency in our processes and systems throughout our operations and supply chain. We would like to collaborate more with our valued partners and stakeholders to further reduce the occurrence of Scope 3 emissions and achieve net-zero emissions by the year 2040."
Dato' Lee also announced IOI's formal commitment to the Science Based Target initiative – in the category of Forest, Land and Agriculture (SBTi-FLAG). Under this initiative, we will commit to zero deforestation and develop verifiable science-based emission reduction targets in line with the latest climate science.
The panel discussion was moderated by Director of Global Environment Centre (GEC) Faizal Parish, who has been a valued partner in our sustainability journey since 2016. He said: "IOI is embarking on a bold but necessary net-zero pathway. This discussion is extremely timely as it met with the release of the latest Intergovernmental Panel on Climate Change (IPCC) report, which underscores the urgency of taking more ambitious action to secure a liveable future for all."
More than 100 internal and external stakeholders attended the event both physically and virtually. Five panellists with leadership roles in IOI discussed aspects, steps and potentials related to IOI's initiatives in addressing climate change, which calls for consolidated measures to further optimise our resources and operational efficiencies, increase palm oil yield, diversify our downstream segments, as well as invest in climate innovations and technologies, towards a circular and sustainable pathway for IOI, as we journey towards net-zero by 2040.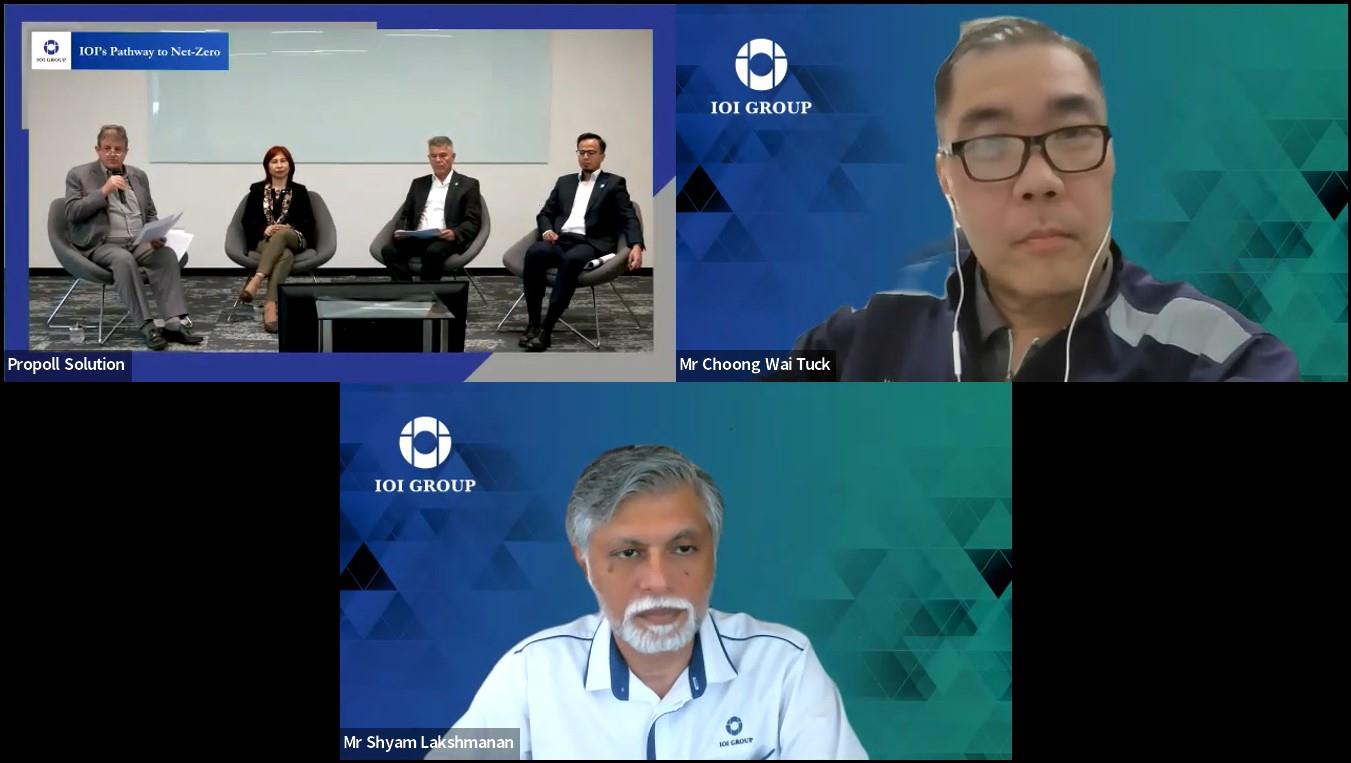 (Picture on top left: from left to right) The moderator Faizal Parish with the five panellists, namely IOI Group Head of Sustainability Dr Surina Ismail, IOI Palm Wood CEO Hans Peter Fitch, IOI Head of Group Strategy Amir Mohd Hafiz, (picture on top right) IOI Oleochemical Head of Research and Sustainability Choong Wai Tuck, and (picture at bottom) IOI Edible Oils General Manager Shyam Lakshmanan. (File pic by IOI Corporation).
Check us out on Instagram for more behind-the-scenes shots or tune into our webinar in podcast style on YouTube.