Technological change has been a major factor shaping the oil palm industry in the last 100 years. IOI Corporation Berhad (IOI) strongly believes in developing effective and innovative agronomic systems that brings economic value and environmental benefits to the Group, while minimising risks.
Our research focuses on increasing productivity, adapting to climate change, improving the efficiency level of resource use while integrating the sustainability value within the Group's full value chain.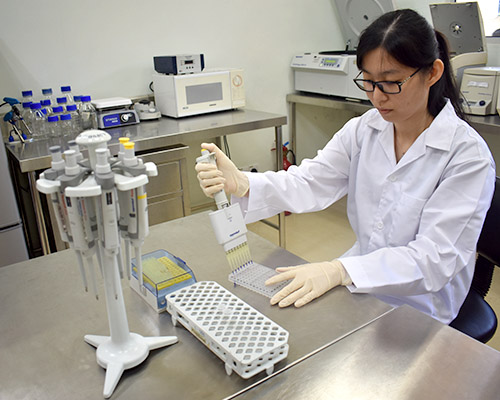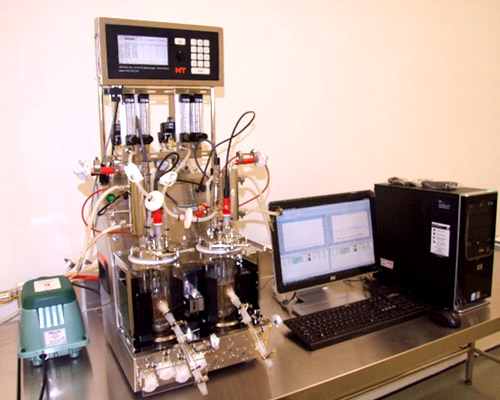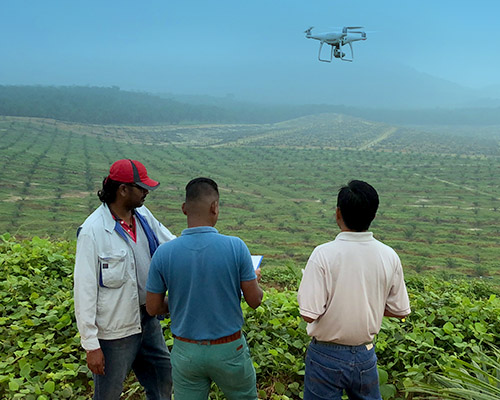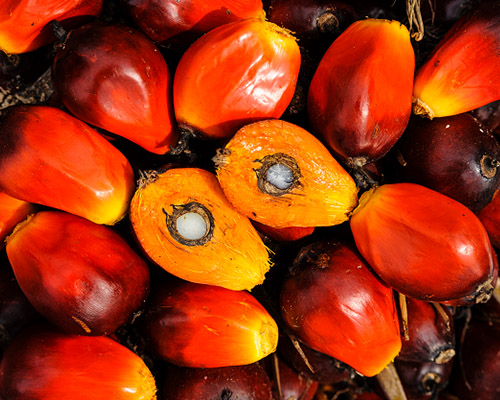 Estates owned by IOI are supported by a group of experienced agronomists who are located across four Research Centres, namely at Gemencheh, Batang Melaka; Pamol Research Station, Kluang; Ladang Sabah, Sandakan and Pamol Sabah. Their functions include advisory service for nurseries, immature and mature palm management as well as fertiliser requirement analysis. Their advisory services also extend to other IOI estates that plant other crops such as Sagil Estate which has coconuts and durians in addition to oil palms, as well as Gomali Estate and Paya Lang Estate which also plant rubber.
The team of agronomists also works closely with the estates to address the difficulties in complying to good agronomic practices, among others, on improving crop yields, studying the crop production in order to discern the best ways to plant, harvest and cultivate oil palms regardless of the climate (in this ever-changing climate) and also developing sustainable methods in controlling weeds and pests to keep crops disease-free them at bay. Product evaluation trials are also constantly conducted to ensure that procurement is always well-informed on the benefits and drawbacks of the various available products sold in the market.
Currently, the agronomic efforts are focused on restoring the soil fertility of IOI's estates, in line with the company's commitment towards sustainable palm oil production. Areas of interests include studies pertaining to the health of soil microbes and the enhancement of beneficial microbe-palm relationships. This could effectively reduce the need for excessive usage of chemical fertilisers while keeping the population of pathogens under control.
IOI's first involvement in oil palm breeding started in 1990, when Dunlop Estate (including its research centre and a small oil palm breeding programme) was bought over. In 2003, IOI bought Unipamol, along with its oil palm breeding programme and seed production operations.
Pamol and Dunlop had been part of the Oil Palm Genetics Laboratory (OPGL) which was established in 1965. Prior to the closure of OPGL in 1973, a 'limited breeding programme' (LBP) was initiated to provide Pamol and Dunlop with materials that would allow them to produce seeds in future. The LBP materials were divided between the two companies, which then planted their own sets in 1974. After 10 years of evaluation, both companies independently started selection of seed parents from the trials in 1985, and soon after commenced production of Dura x Pisifer (DxP) seeds on their own.
A review and re-selection of all Dura seed parents was conducted according to Pamol criteria and completed in 2004. Various Pisifera sources have been used such as Dumpy-AVROS from AAR, IBY Pisifera and more. AVROS Pisiferas was finally used to produce Pamol Seed which was later adopted (IOI AVROS, which was from our own pisifera improvement programme, was later used). From January 2005 onwards, seed production management and marketing of seed has been centralised at IOI Research Centre, and a single brand of seed - IOI Deli x AVROS seed - is now produced for sale. Click here for more information.
With the superior "nucleus" material as the start of the breeding improvement programme, continuous efforts are being made to further exploit the potential of these materials via incorporation of molecular and genomic research into the breeding programme of IOI Research Centre.
The Geographical Information System (GIS) department at Gemencheh, Batang Melaka, uses geospatial technology derived from images captured using Unmanned Aerial Vehicles (UAVs), GPS tracking systems and GIS for precision agriculture.
These geospatial data enable estate operations to:
Make well-informed decisions in plantation management based on inventory mapping reports and through the generation of digital maps;
Obtain figures on actual planted areas by block;
Identify vacant areas;
Pinpoint non-plantable areas such as river riparian zones;
Conduct palm censuses;
Manage internal road networks on a block basis.
IOI has also set up another GIS department at Ladang Sabah, Sandakan which supports its estates in both Sabah and Indonesia.
IOI has established the Agronomic Advisory Services and Analytical Laboratory Services to cater to all internal plantation needs as well as external parties in the following areas:
Soil and foliar samplings;
Laboratory analyses of soil, foliar, fruit, effluent, organic residue, water, and fertiliser samples, among others;
Agronomic advisory and fertiliser recommendations for high crop productivity (for internal plantations only).